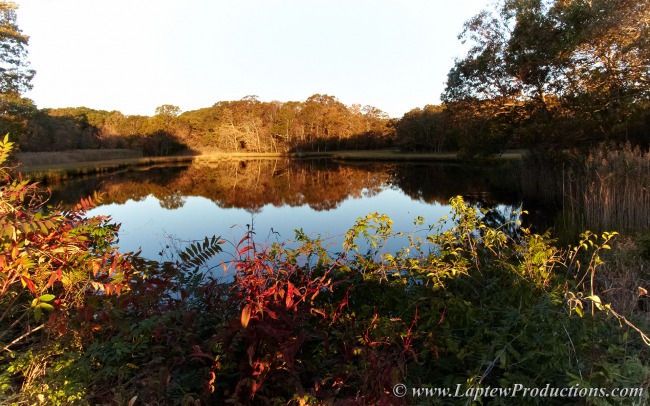 When will the river herring return to Bissel Cove this year?
This photo was taken during an early morning outing last fall.  This area has a very steady flow of water and it didn't freeze up very much this past winter.
The big question is when will the herring first show up this year?  How many will return?  How many were intercepted at the mouth of the bay by the industrial fishing fleet?  
Pair trawlers don't belong in our state waters, never mind Narragansett Bay.
This entry was posted on Tuesday, February 21st, 2012 at 8:08 am
You can follow any responses to this entry through the RSS 2.0 feed.
Tags: alewife, alewives, bay, cove, fall, foliage, herring, herring fishery, Narragansett Bay, pair trawlers, Rhode Island, river herring, trawler
Posted in: Commercial, Fish, Fishing, Marine Life, Recreational, River Herring, Saltwater