Tag :
tackle shop
The recent mid-March heat wave led to a trip down memory lane
Do you remember that one special bait shop from a long, long time ago?  I sure do.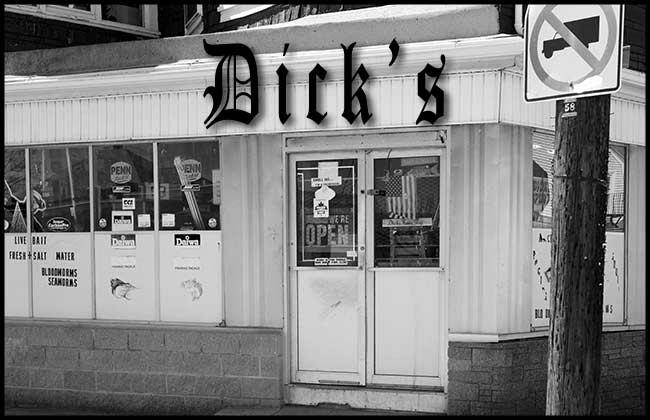 On a warm spring day, I renewed my fresh water license and my acquaintance with Dick, the long-time proprietor of Dick's Sport and Hobby Shop
Richard Byer has been doling out fishing licenses and advice since the early sixties and both Captain Jim White (from the Fairlawn area of Pawtucket – just down the street) and myself (living in the Woodlawn section of the City) would visit the original location of Dick's Hobby Shop.
Now, 50 years later, we returned to say hello to Dick and rekindle old memories.
Dick still remembered Jim's 1962 special order for a rod and reel combo .  It represented the very best value and performance at the time and he bought one too.
It didn't take Dick but a few minutes to produce an original invoice from a wholesaler that went back to 1964.
These days the shop is crammed to the rafters with new and old products for fresh and saltwater fishing.  Over the years Dick has done business with four generations of Whites as well as countless other kids in the neighborhood.
We told a few stories, had some laughs and then we headed out to do a little fishing in the ponds we loved to explore 50 years earlier.
Here's a slideshow of the old shop


slide show