Learning the routine of fish and fowl is the first step to getting interesting imagery
The woods are still pretty barren, but most trees are about to bud and it won't be long before their full size leaves once again shield the animals of the forest from casual view.
It's taken a little while, but I've got the timing pretty well pegged for finding Mr. Blue either feeding or rousting for the evening.  It's great that indeed these are "creatures of habit."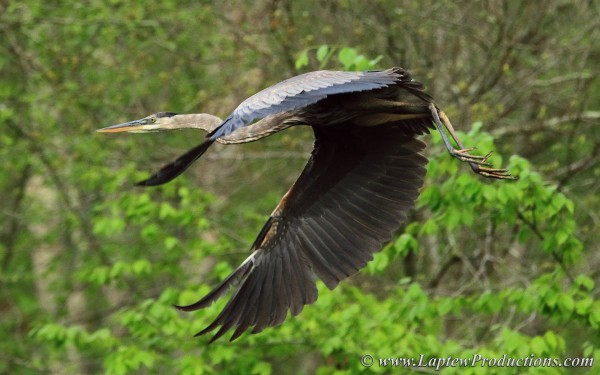 This entry was posted on Saturday, March 31st, 2012 at 2:16 pm
You can follow any responses to this entry through the RSS 2.0 feed.
Tags: creek, great blue heron, Rhode Island, river, trees, woods
Posted in: Birds, Environment, heron, Photography, Tree